Columbia Gorge Tour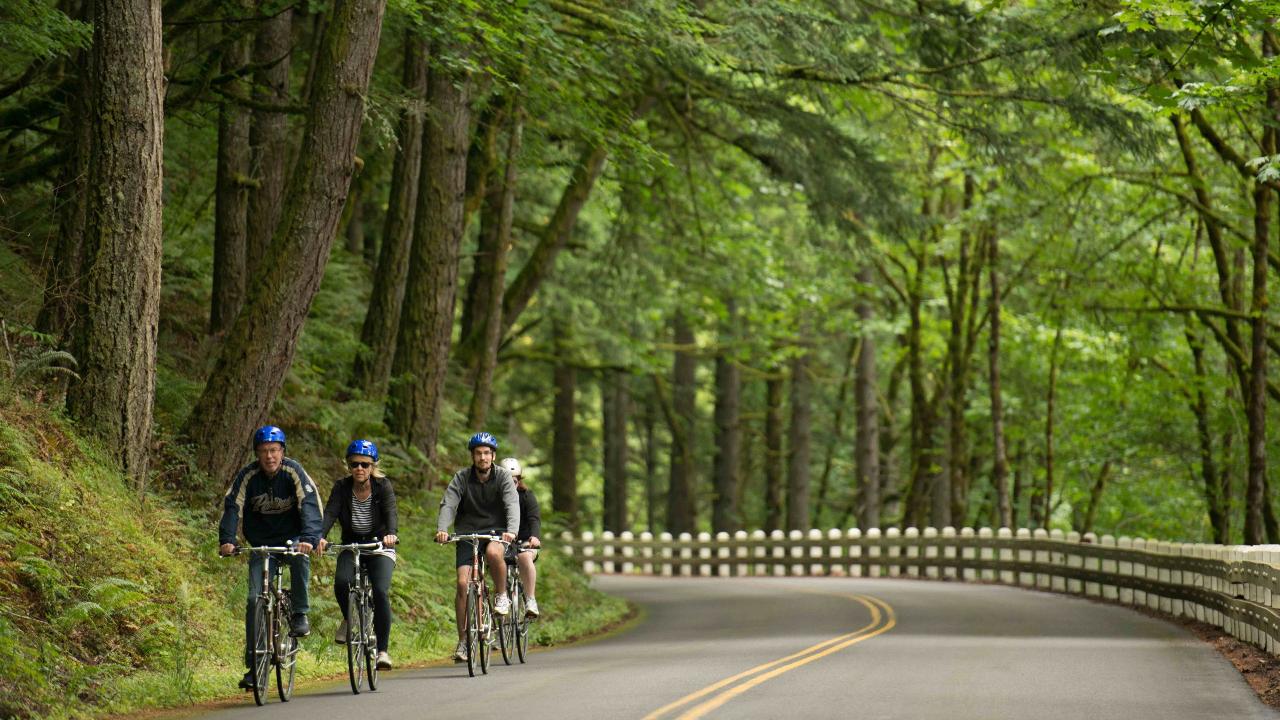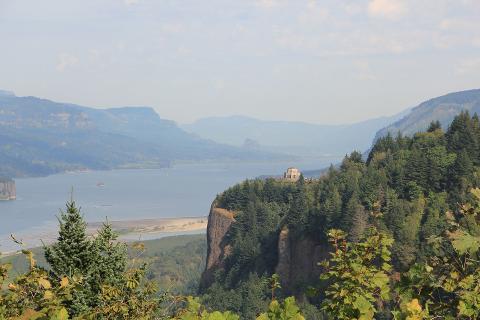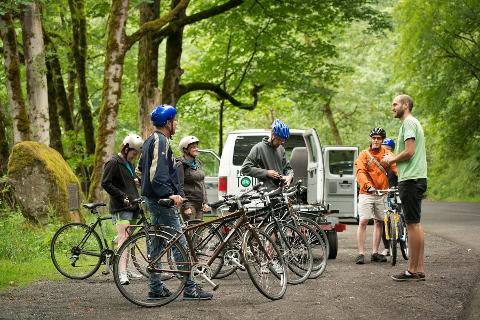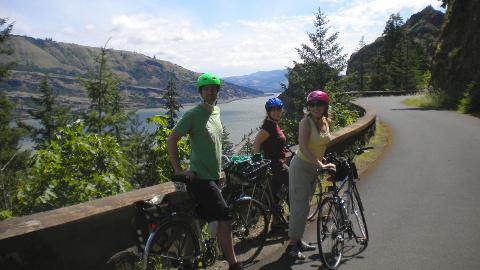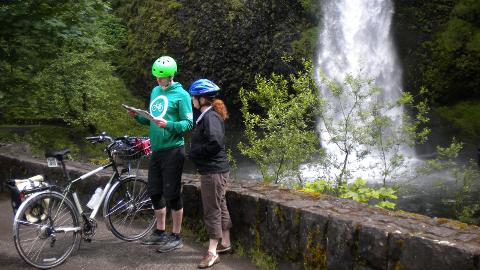 Kesto: 5 Tunnit (noin)
Paikka: Portland, OR
Tuotekoodi: PVHE1N
To begin this combination bike and hike excursion (bike and helmet are included in the tour price) we'll jump into the Pedal Bike Tours van and drive 1 hour to the Historic Columbia River Highway, completed in 1916. On the way we'll view some of the most photographed scenic vistas in the Gorge before unloading the bikes for our ride. Guests ride alone, meandering along the old highway while the guide provides back-up with the van.
This 6-mile ride gives us a sense of what it was like to travel along the first National Scenic Highway in the nation through the Gorge before construction of the interstate highway. We'll stop at several waterfalls for short hikes to where you can feel the cool mist of water and the pulsing concussion of air from the falls amidst the lush green growth of dozens of species of trees, flowering shrubs, ferns, and moss. We may even glimpse some of the native birds of prey, such as osprey and bald eagles.

After exploring the falls and six miles of the Historic Columbia River Highway, relax as we transport you back to the city to complete your experience of one of the most beautiful places in Oregon.

Please note this tour is on-road with traffic. If traveling with infants and toddlers you may want to consider booking another tour.